Should plastic Sellotape be banned for the good of the environment?
It's something most people won't give a second thought while wrapping presents or sending parcels but should plastic Sellotape be banned for the good of the environment?
On average 6 million rolls of it are sold in the UK on the run up to Christmas alone, that's enough to stretch to the moon and back. However, Sellotape or other plastic tapes are not an eco-friendly choice for sealing as they contain polypropylene (plastic), which cannot be recycled.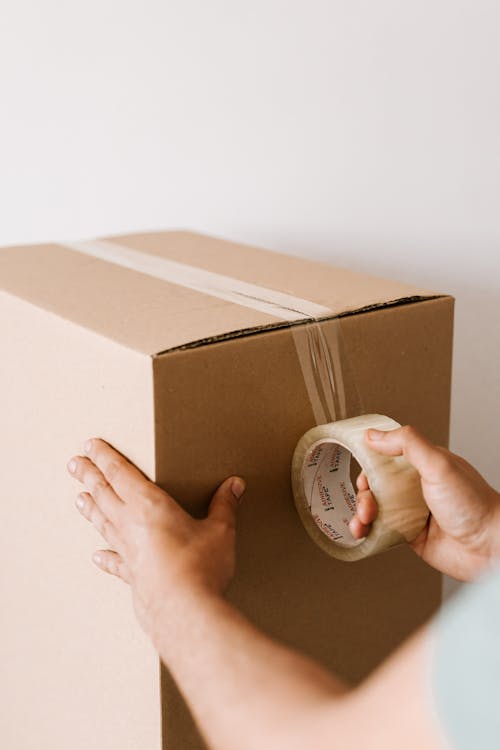 So where does it go? All of this tape, from every year since it was first invented, is more than likely still sat in a landfill site slowly decomposing away whilst releasing dangerous toxic gases.
However, there are plenty of alternatives to this sticky problem, one of such being the compostable kraft paper tapes that I stock and oh how the market has changed over the last 12 month!  Last Christmas I sold just the plain kraft paper tapes but I was asked over and over again if we could get our hands on something a bit funkier.  Fast forward into 2021 and we now stock 2 different brands who have some amazing designs of kraft paper tape and I come across new brands on a monthly basis!
Eco-friendly paper tape is a great and fun plastic-free alternative to plastic parcel tape. It is made from renewable craft paper that is acid free and water and solvent resistant.  It is easy to tear by hand and also fits into a tape dispenser.  One of the main questions I get asked is whether it is as good as plastic tapes and as I use this tape myself I can vouch that it works just as well as plastic tapes!
After use, the tape can either be composted or recycled, just leave it on the cardboard/wrapping paper and put it in to the correct recycling bin as one, as this way the paper can be re-used up to about 7 times.